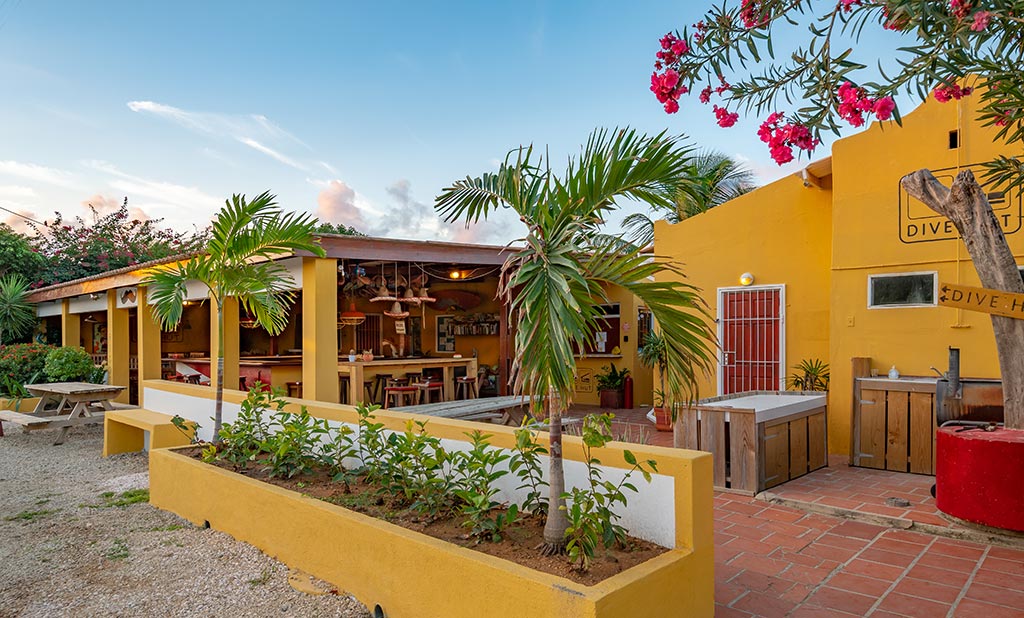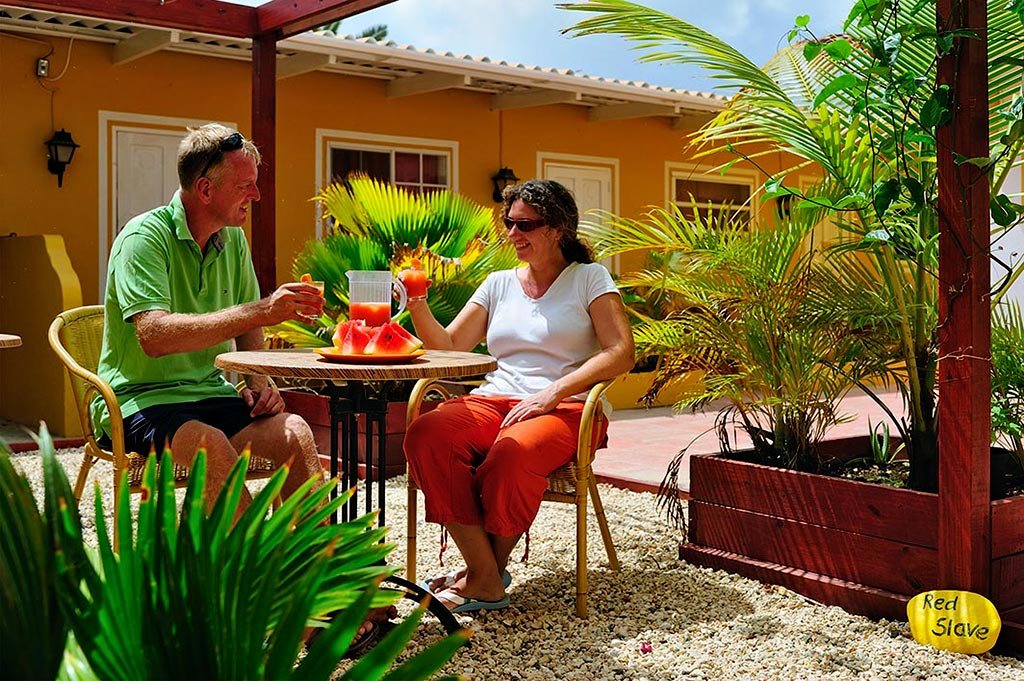 Dive Hut Bonaire provides the same excellent service year round and thus has no seasonal pricing. Instead, in our effort to stay as affordable as possible, we offer these great rates during the whole year.
Because we understand not everyone comes to Bonaire for the underwater world, we have attractive rates not only in packages but also for accommodation only.
Our rooms have various bedding and in some cases offer an option for a 3rd -single-bed.
We will be glad to arrange car rental reservations
We also arrange guided kayaking, mountain biking tours etc.
We arrange diving and snorkeling packages and courses
Minimum stay 3 nights; shorter stays on request.
DIVE HUT HOTEL (Standard Accommodation)
Hotel Room
Room only
$67.50 per night
 add breakfast
$7.50 per person
7 Days Diving Package
$615.00 per week
Studio
Room only
$77.50 per night
 add breakfast
$7.50 per person
7 Days Diving Package
$650.00 per week
1-Bedroom Apartment
Room only
$87.50 per night
 add breakfast
$7.50 per person
7 Days Diving Package
$685.00 per week
Extras
Tourist tax
$5.50 per person per night
Cleaning fee
$20.00 one-time
Extra bed
$15.00 per person per night
Season Charge January 15th – March 31st
$7.00 per room per night
DIVE HUT APARTMENTS (Deluxe Accommodation)
Studio
Room only
$82.50 per night
 add breakfast
$7.50 per person
7 Days Diving Package
$670.00 per week
1-Bedroom Apartment
Room only
$92.50 per night
 add breakfast
$7.50 per person
7 Days Diving Package
$705.00 per week
2-Bedroom Apartment
Room only
$127.50 per night
 add breakfast
$7.50 per person
7 Days Diving Package
$525.00 per week
Extras
Tourist tax
$5.50 per person per night
Cleaning fee
$35.00 one-time
Extra bed
$15.00 per person per night
Season Charge January 15th – March 31st
$7.00 per room per night
Divehut's unbeatable 7 Days Diving Package includes all you need for a week of unforgettable diving on Bonaire:
7 nights accomodation DiveHut incl room tax (2 pers. occ.)
7 days rental truck incl CDW insurance and tax
6 days unlim. air / nitrox incl. weight and tanks